We're so excited to share an roundup of gold and Metal lighting options with you today! I hope it is helpful. We get so many questions about our lighting, and so today we pulled together some favorite sources and links for you!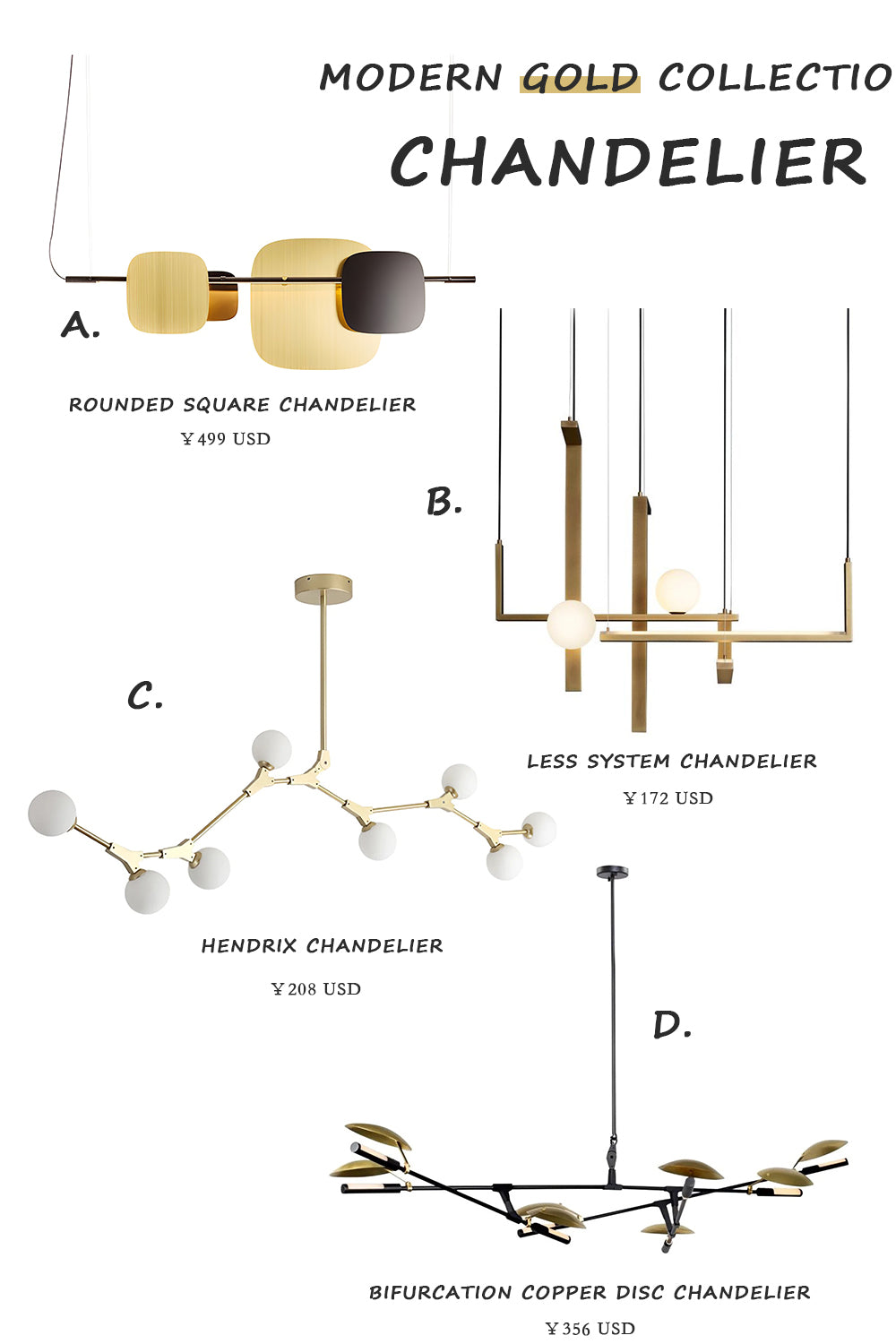 A.Rounded square Chandelier  B.Less System Chandelier   C.Hendrix Chandelier  D.Bifurcation Copper Disc Chandelier
Chandeliers are one of the most important elements of a room design! I built many of my rooms around the light fixtures. They can express your style in a huge way—from glam to minimal to understated to unique. There is a fixture for every mood and personality!