One of the best and quickest ways to update your homes for 2022 is with new pendent lighting. It's amazing the affect new lights will have in a space.
Specifically, pendant lights are one of my go to choices. I love to use a pretty pendant in a bathroom above a tub, a pair of them over a kitchen island or a single stunner in an entry to make a beautiful first impression. Below are 9 examples of pendant lights I have used in my designs. Plus, I've put together a roundup of pendant lights perfect for updating your homes. Have fun browsing them and visit our PENDANT SHOP for an even bigger selection.
A unique industrial style pendant light to provide lovely ambient light. A metal wood frame provides flexibility to control the brightness and length of the lighting by moving it up or down. A rustic finish will blend well with most decor styles.
Plot is an innovative, forward thinking suspension featuring many unexpected and stylish design details. With an identity that emulates that of a lantern, Plot brings a combination of modern and traditional elements to the home as an innovative lighting design.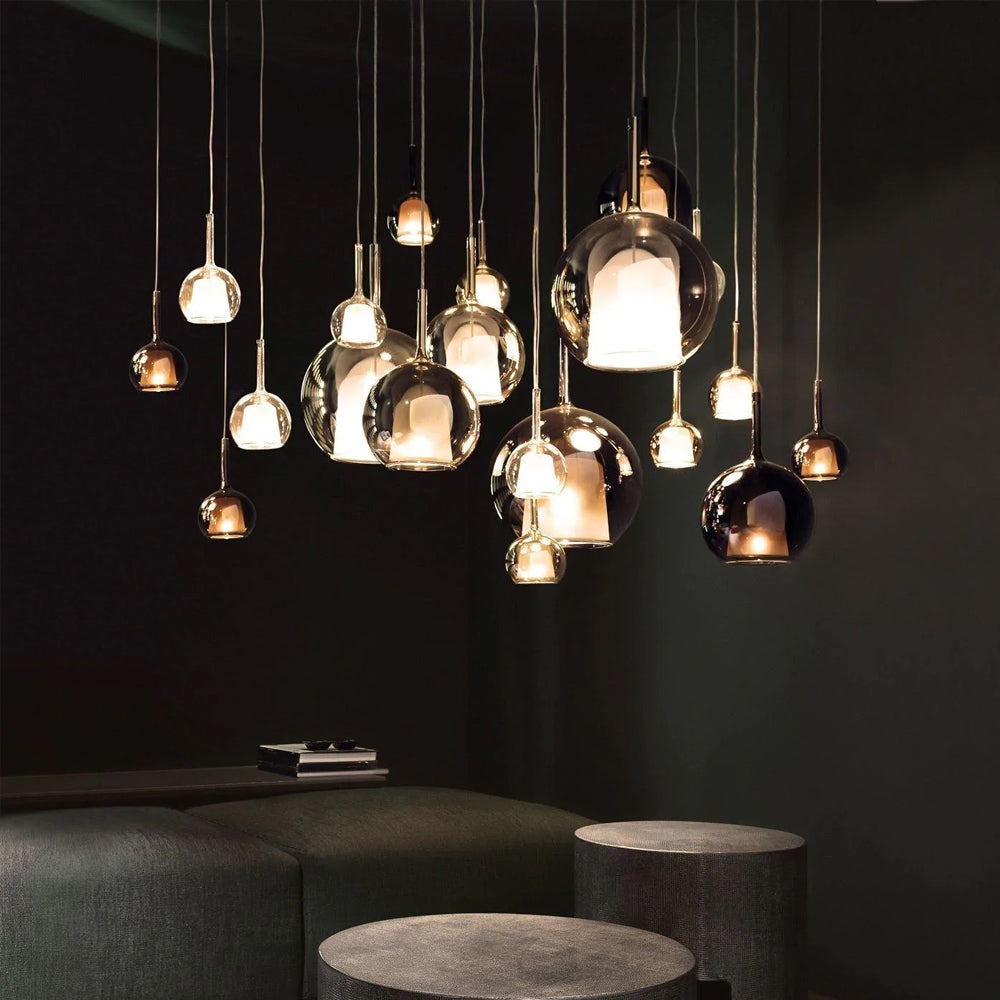 Glo is an icon of our collection, a glass sphere enhancing and hiding the glare of light, in a subtle reflection back and forth between the lamp and the space or among the very lamps.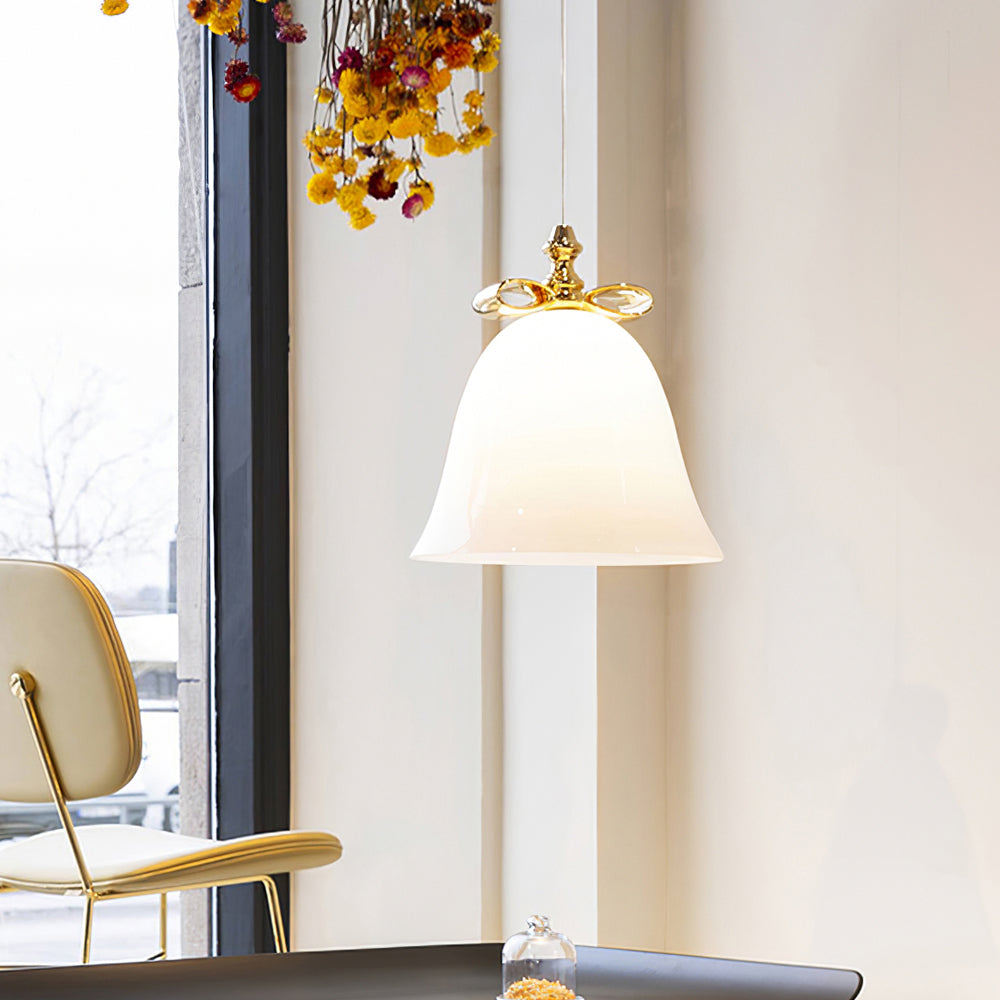 A pealing ring often signals festive times and the pendant light summons that altogether welcoming mood. With a warming glow, sets an enchanting mood with its finely wrought design.  
The smoky glass of this pendant light casts a soft, warm glow over any room, while the metal finish provides the perfect amount of texture. 
Delicate pendant lights inspired by air bubbles wrapped in a liquid. the pendants boast rounded glass diffusers in different shapes and sizes. 
The Orbis pendant lamp based on a universal shape rendered in handblown smoke glass that has been abruptly severed across the top to accommodate an elegant multangular metal fixture.
The Lila pendant lamp is an attractive light with a glass lampshade in a teardrop shape. This makes it look very playful and exude elegance at the same time. 
9. Chiswick Glass Pendant Light
Chiswick Glass series pendant lamp have alluring Honeycomb Glass & Metal Sconce Light gives you the feel of the classic sconce where candles and oil lamps illuminated homes.