The color of your lampshades contributes to both the look of your room and the look of your lamps. The perfect color can add to your interior design and give your home a cohesive, balanced look. 
Over the years, my tastes have changed and so I wasn't exactly craving a rainbow, I just wanted something that gave me the warm cozy feeling I wanted in here. Choosing a lamp that was analogous to the other shades in the living room (pink, peaches, burgundy) still looked pulled together but just gave it a bit of zing.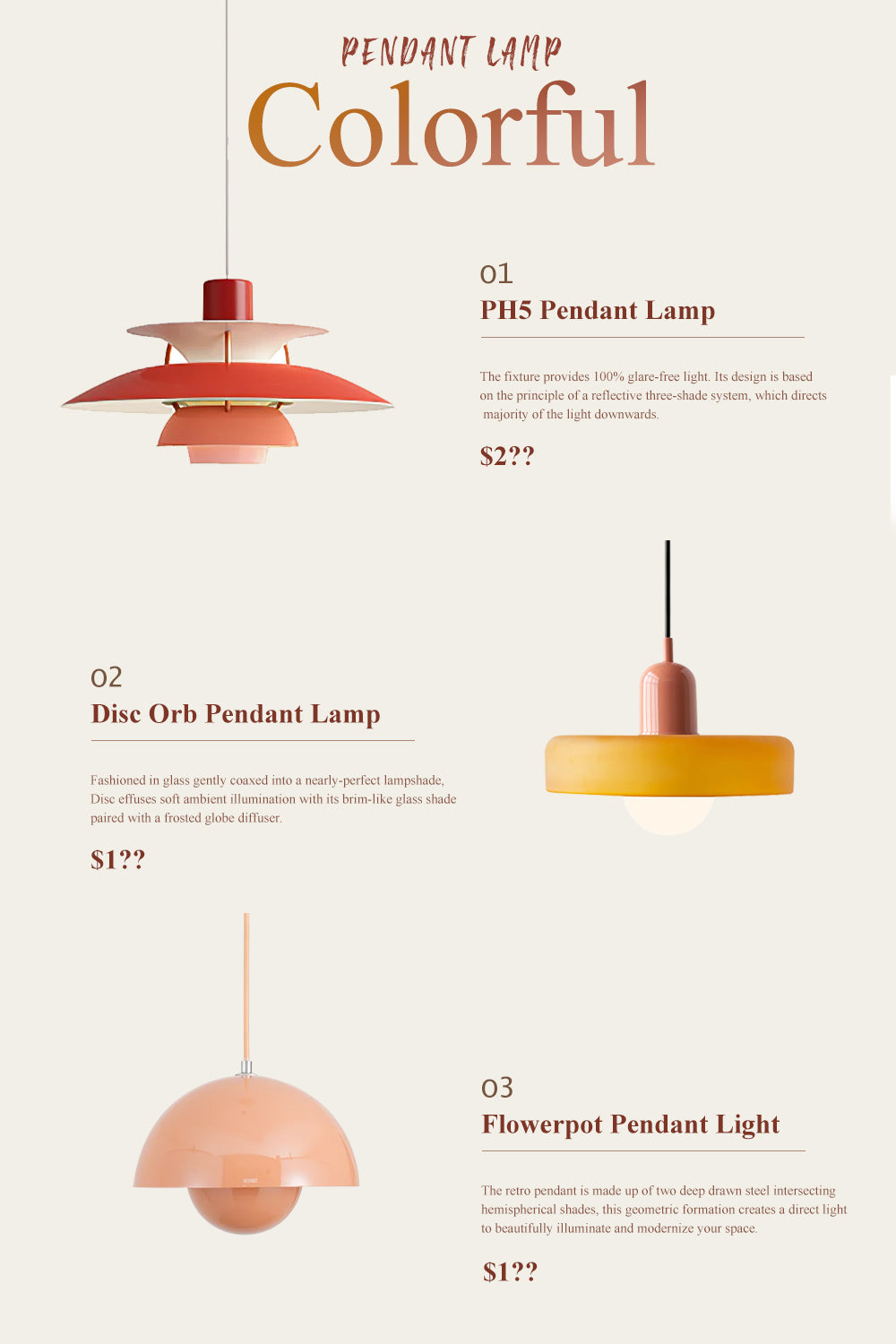 The fixture provides 100% glare-free light. Its design is based on the principle of a reflective three-shade system, which directs majority of the light downwards. The fixture emits both downward and lateral light, thus illuminating itself.
Fashioned in glass gently coaxed into a nearly-perfect lampshade, Disc effuses soft ambient illumination with its brim-like glass shade paired with a frosted globe diffuser. 
The retro pendant is made up of two deep drawn steel intersecting hemispherical shades, this geometric formation creates a direct light to beautifully illuminate and modernize your space.