Lighting up the great outdoors has never been so stylish and convenient. Explore the freedom of outdoor lighting with our versatile collection of portable table lamps, designed to accompany you on all your adventures.
(For a limited time, celebrate the Black Friday sale with a special 20% discount on all products. Visit us here to explore our exclusive collection.)
Claro Outdoor Table Lamp
The Claro Outdoor Table Lamp is a beacon of elegance in the wild. Its portable design, coupled with a sturdy handle, makes it the perfect companion for camping trips or evenings on the patio. The robust construction ensures it can withstand the elements, providing a warm glow wherever you go.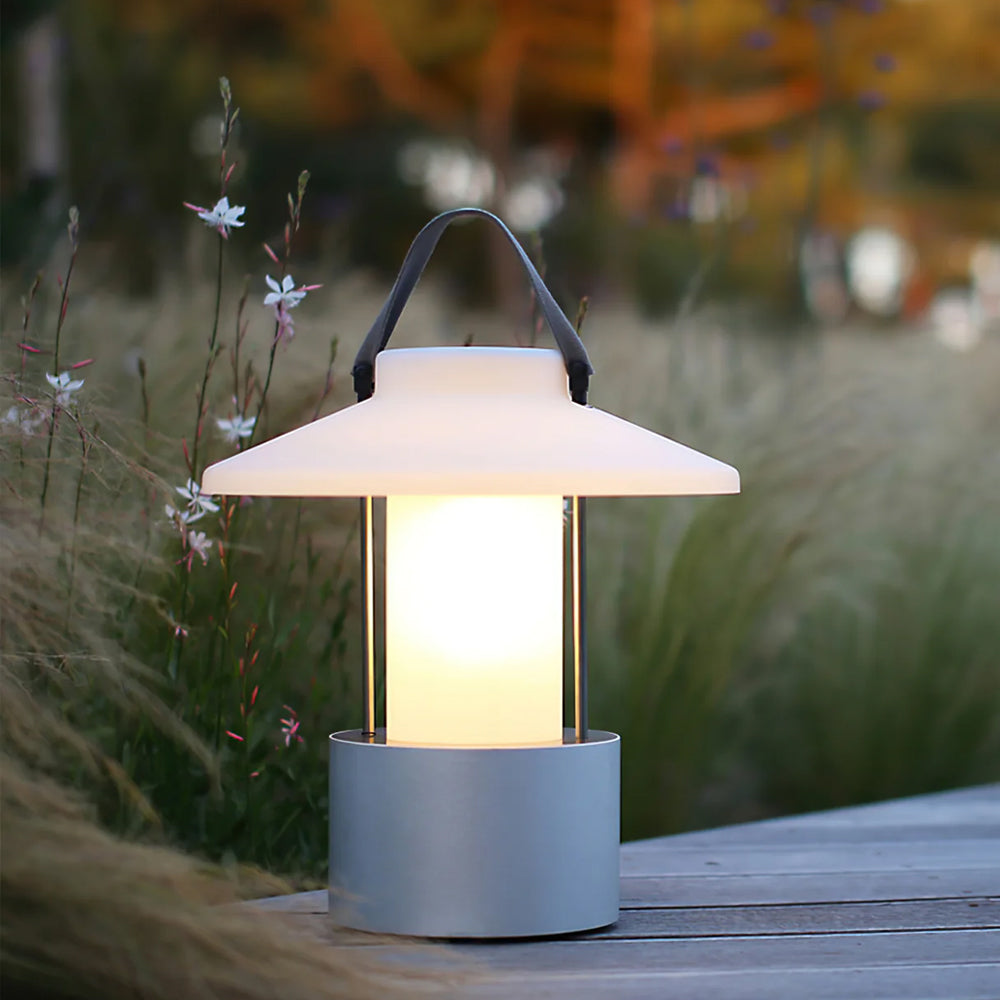 Mousqueton Outdoor Table Lamp
Designed for those who appreciate a blend of form and function, the Mousqueton Outdoor Table Lamp is a true marvel. Its sleek design and practical handle make it easy to carry, and the wireless feature ensures a hassle-free lighting solution for your outdoor escapades.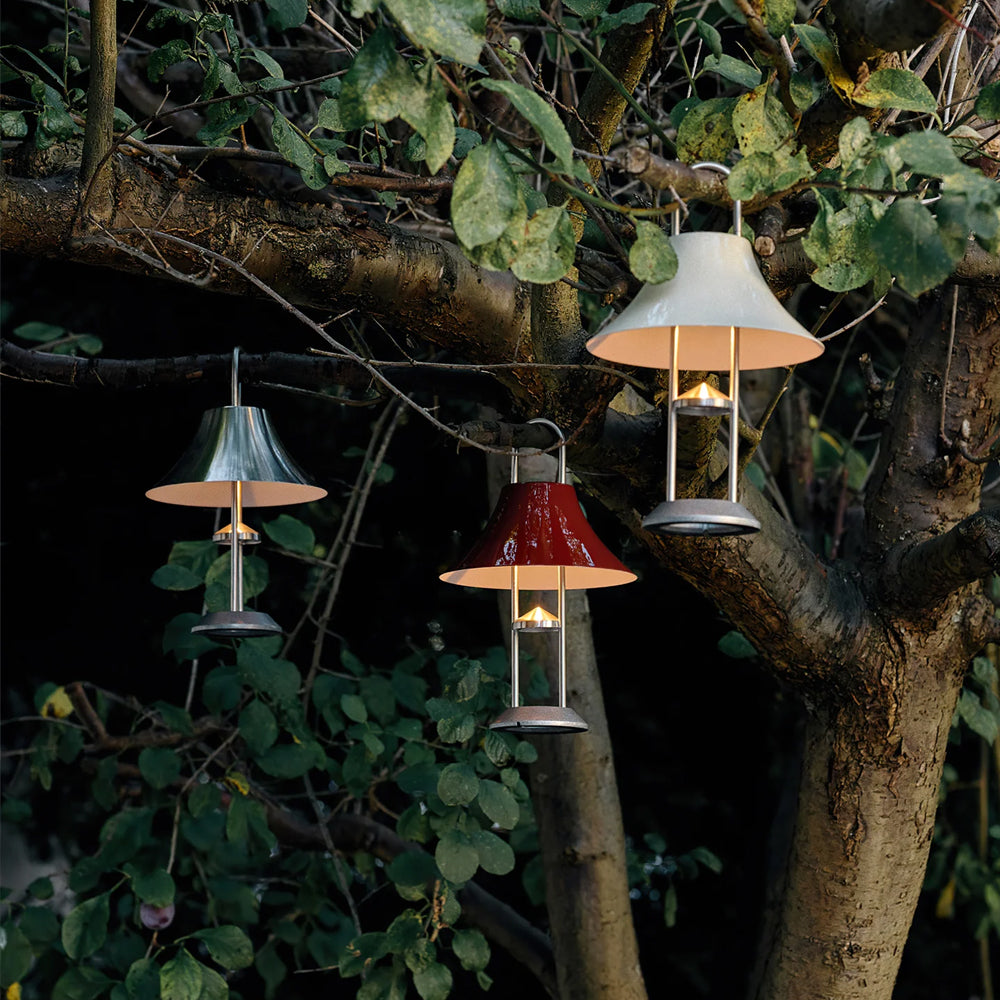 Ray Portable Table Lamp
Lightweight and effortlessly chic, the Ray Portable Table Lamp is an embodiment of style and convenience. The built-in rope handle adds a touch of nautical flair, allowing you to carry it with ease. Transform any outdoor setting into an inviting space with the warm illumination of this portable gem.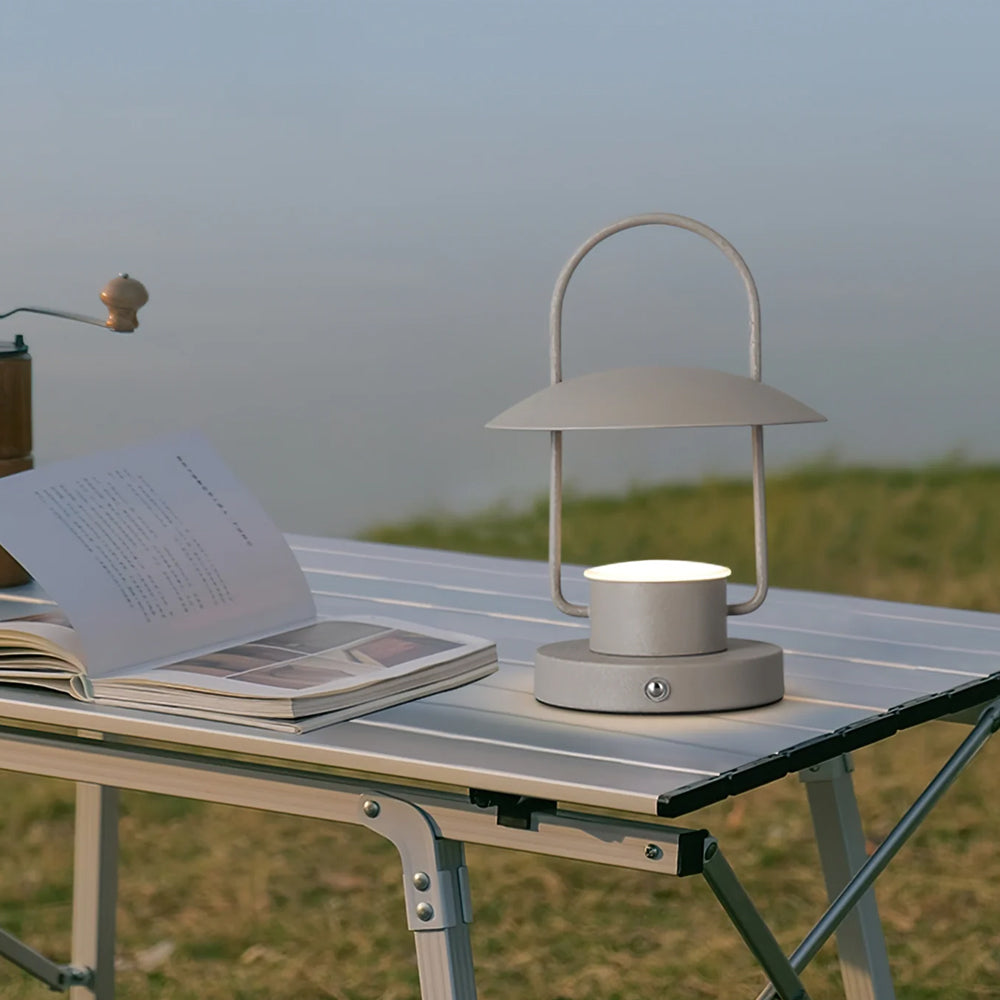 Vitro Table Lamp
The Vitro Table Lamp is a testament to the marriage of modern design and outdoor practicality. Its compact size and efficient handle make it an ideal choice for any setting, be it a picnic in the park or a beachside bonfire. The frosted glass adds a touch of sophistication to your alfresco gatherings.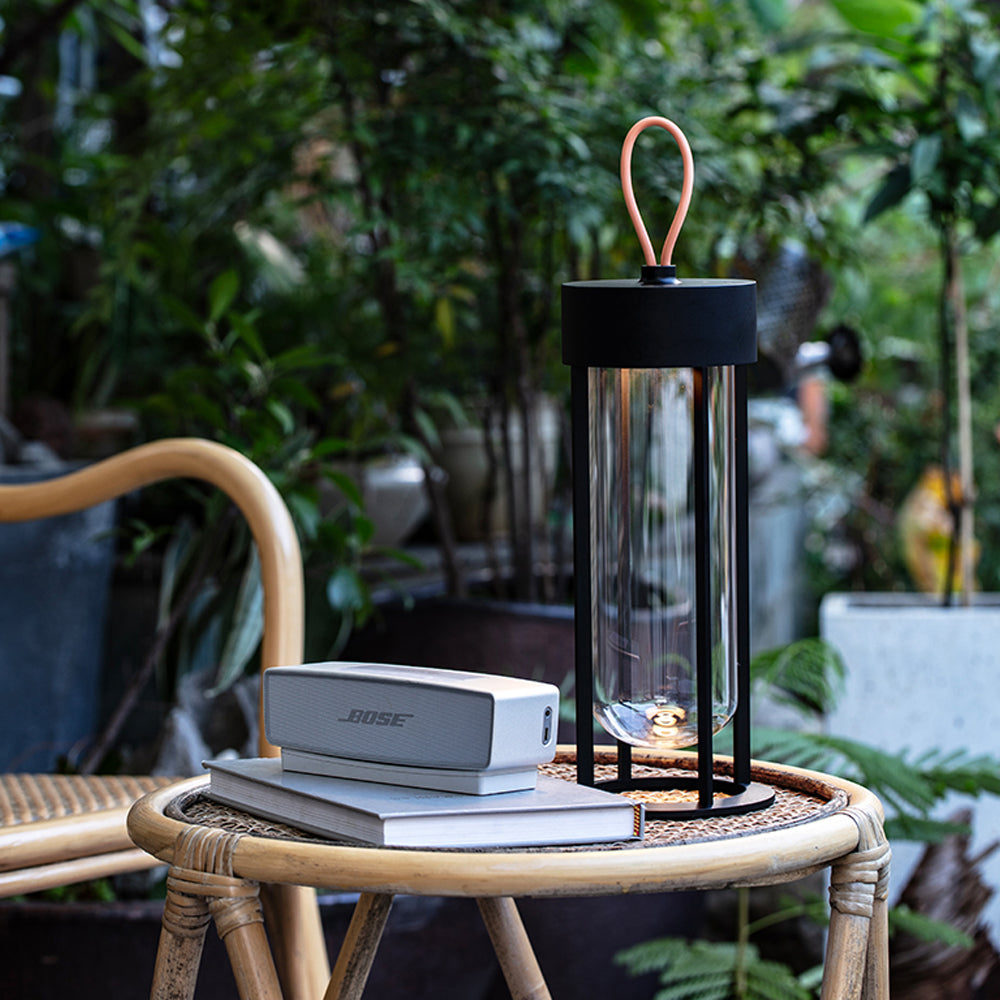 With our collection of portable outdoor table lamps, you can bring the ambiance of indoor living to the vast beauty of the outdoors. Illuminate your adventures with style, whether it's a quiet night under the stars or a lively gathering with friends. Shop now and let your outdoor spaces come alive with the warm glow of these versatile table lamps.